Where is Epworth Project located?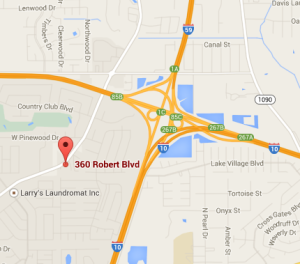 Epworth Project
360 Robert Blvd
Slidell, LA 70458
[30.299688, -89.752376]
Epworth Project is located in Slidell, Louisiana on the "Northshore" of Lake Pontchartrain, about 30 miles outside of New Orleans.
The Epworth Project has a unique dorm facility called the Epworth Building. Check out pictures of this facility on our virtual tour. This building (built by volunteers in the weeks following Hurricane Katrina) has separate sleeping quarters for men and women with bunk bed accommodations, spacious bathrooms with showers, common space, and a full kitchen. We can accommodate 54 volunteers in bunks. Larger groups are welcome.  We work with our host church – Aldersgate United Methodist Church – to creatively meet the housing needs of bigger groups.  Don't worry… all lodging will be arranged.
Our Epworth Building houses most of our volunteers and it also is home to our office. Please be aware that this is a shared space.  Our staff and ministry partners often meet in the same building as our dormitory facility.
Aldersgate United Methodist Church is gracious enough to provide parking, meeting and dining space, and other resources for all of our volunteer groups over the summer. Please be mindful when parking vehicles and playing outside that this is a church and many things happen on the campus during the day and evening – from Bible studies to committee meetings.  Please ask your youth to be considerate of others as we share these facilities.
What does the Summer Program cost?
Total Cost = $395 per person (youth or adult)

Fee Schedule for the Summer Program – 
| | |
| --- | --- |
| Deadline |  Fees Due |
| 30 days after reservation |  $25/participant – Non-refundable deposit |
| One Month Prior to Arrival | $185/participant |
| Arrival at Epworth Project |  $185/participant |
*Make checks payable to Epworth Project.
Checks can be hand-delivered upon arrival OR mailed to Epworth Project in advance:
Epworth Project
360 Robert Blvd.
Slidell, LA 70458
What is included in the price of the Summer Program?
Pre-trip information and preparation for team leaders
Housing – two bunkrooms with 54 bunks (34 in one room, 20 in the other), cots can be provided in overflow space on campus for larger groups (we can take over Sunday School rooms and the John Wesley Center as needed)
Meals throughout the week including Cajun/creole favorites!
Construction materials, tools, and equipment
Project selection, screening, and matching to every skill level
A scripted driving tour of Slidell and New Orleans as an option for Wednesday's day off to provide your group with insights on how this area has been impacted by natural disasters as well as the ongoing plight of area residents
Customizable evening programming, recreational, and worship activities
Devotional booklets for each volunteer (youth as well as adult chaperones), created to go with our summer theme
Trained staff to help supervise worksites, provide leadership for evening activities, oversee mealtimes, and help your students grow in faith
What meals are included?
We provide meals according to the schedule below: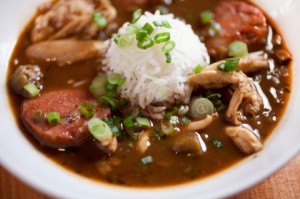 Sunday –  Dinner – 6:00 pm or at arrival (Usually pizza.  Our cook staff only works Monday through Friday.)
Monday – Breakfast at 7:00 am, sack lunches on job sites, dinner at 6:00 pm
Tuesday – Breakfast at 7:00 am, sack lunches, dinner 6:00 pm (weather permitting, this will be a "picnic dinner" at Fountainbleau State Park)
Wednesday – Breakfast 7:00 am, LUNCH AND DINNER ON YOUR OWN – This is usually a "tourist day" for our groups.  Many groups go to New Orleans, take swamp tours, visit Infinity at Stennis Space Center, or try out one of Mississippi's Gulf beaches.
Thursday – Breakfast 7:00 am, sack lunches, dinner 6:00 pm
Friday – Breakfast 7:00 am, sack lunches, dinner 6:00 pm
What do I need to bring with me for the Summer Program?
Minimum of 2 adults per 10 youth (Due to "Safe Sanctuary" guidelines, chaperones must work in pairs)
1 vehicle for each work team (A work team generally consists of 2-3 adults and 8-10 youth. Please contact us regarding your transportation if you have any questions or concerns. We can help!)
Bedding and a pillow for a twin-sized bed or cot (You may choose to bring sheets and blankets OR a sleeping bag)
Personal toiletry items including a towel(s)
Reusable water bottle
Sunscreen
Bug spray
Work clothes (Please do not bring tank tops, shorts that are shorter than fingertip length when arms are extended downward, or shirts with cut-out or cut-off sleeves)
Work shoes (Closed-toe shoes only on the worksites. No "Five-Toes"/foot gloves allowed)
Swimsuit. (Females please wear a one-piece or tankini, …or if you would like to wear your two-piece, we ask that you wear a dark-colored t-shirt over it)
Clean clothes for the evening and recreation time
Please bring at least ONE roll of toilet paper per person to help us maintain adequate stock
Epworth Project does not require that volunteers wear long-sleeved shirts or pants. Temperatures in Louisiana are extremely hot. We encourage short-sleeved t-shirts and shorts. Shorts must be at least fingertip length. No tank tops, spaghetti straps, or halter tops. Flip-flops, sandals, and other shoes that do not properly cover the foot are not allowed on job sites.
Optional Supplies:
Cotton & Plastic work gloves
Disposable face masks
safety goggles
Epworth does have these items but most teams prefer to use their own personal safety supplies/equipment rather than re-using PPE that has been utilized by others in the past.
Who can come during the Summer Program?
Epworth Project Summer Program is intended for youth groups of students in the 8th to 12th grades. Adult chaperones are needed at a ratio of 2 adults to every 10 students.  We follow "Safe Sanctuary" guidelines unless your church's guidelines are more strict, so adult chaperones should never be alone with youth.  If your guidelines are more strict than ours, we follow YOURS!
If you have younger students (under 13) or a team of adults (i.e., no youth) and are interested in working with the Epworth Project during the summer, please call out office at 985-781-7990. We would love to discuss how we can meet your needs and have the opportunity to serve with you!
What is the schedule like for a week of the Summer Program?
Each week of our Summer Program begins on Sunday afternoon and ends on Saturday morning. Our evening activities throughout the week may include our famous pelican scavenger hunt, an outdoor night at a local state park, a movie night, a talent show, or other fun activities.
Generally, your schedule will go something like this:
Summer Program Standard Weekly Schedule
Please note: This schedule is subject to change due to weather, group needs, or instruction from the Executive or Summer Program Director. Please be flexible. Flexibility is KEY! This schedule is only in effect during the months of June and July.
Sunday (very loose schedule dependent upon arrival/travel schedule)
4:00 pm – 6:00 pm Team check-in window (Please turn in all forms and fees at this time. You cannot go to work sites until your paperwork has been submitted and reviewed.)
6:00 pm Dinner
7:00 pm Worship/welcome
8:00 pm Leaders' meeting
Monday
7:00 am Breakfast (and make sack lunch)
8:00 am Orientation – Aldersgate UMC Sanctuary
9:00 am

Go to worksites (lunch on site)

4:00 pm Showers and free time
6:00 pm Dinner
7:00 pm Recreational activity
8:30 pm Devotional/small group time (at leaders' discretion)
Tuesday
7:00 am Breakfast (and make sack lunch)
8:00 am Worksites (lunch on site)
4:00 pm Showers MAY BE SKIPPED since many will swim at Fountainbleau
5:00 pm (DEPENDING UPON WEATHER) Go to Fountainbleau State Park for picnic dinner
Wednesday
7:00 am Breakfast
8:00 am Free Day! (Lunch/dinner will not be provided.)
Thursday
7:00 am Breakfast (and make sack lunch)
8:00 am Worksites (lunch on site)
4:00 pm Showers
6:00 pm Dinner
7:00 pm Recreational Activity
8:30 pm Devotional/small group time (at leaders' discretion)
Friday
7:00 am Breakfast (and make sack lunch)
8:00 am Worksites (lunch on site)
4:00 pm Showers
6:00 pm Dinner
7:00 pm Closing Worship
8:00 pm Clean dorms and other spaces / Pack up
Saturday –  Departure – 5:00 am – 9:00 am (time depends upon group)
Does a volunteer need health insurance in order to participate?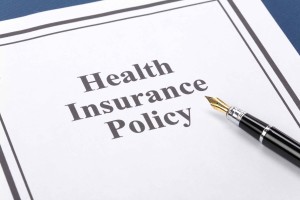 Epworth Project prefers that every participant has at least basic health insurance in order to participate. All volunteers sign a liability waiver, but if you are uninsured, you must sign a special release of liability.  Please contact our office for more information.
All volunteers must have a general liability waiver signed.  Youth (minors) must have this document signed by their parents or guardians and notarized prior to arrival.
What kind of work will we be doing?
The work you and your group will do depends upon a variety of factors.
Your group's experience and skills;
Our homeowner clients' triaged needs (who needs help the most);
The funding status of our open projects;
Legal restrictions and requirements (permitting, inspections, etc.);
The amount of work done by other groups prior to your arrival;
And many other considerations.
Projects may include carpentry, cabinetry, framing, insulation, drywall hanging, drywall finishing, flooring, muck'n'gut, cleanup, demolition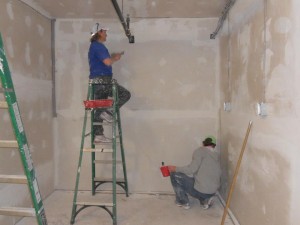 , basic plumbing repairs, window installation, hanging door trim, painting, spot roofing repair, and/or many other areas of work. Our needs vary from week to week. Please know that we do our best to take your skills and experience into consideration when placing you on a project. The work that you do will directly benefit lives and will impact our community.  We (and therefore YOU) are here to help people, not just to fix houses.
Please note: Your work team may not know what their specific projects are until they report to work on their first morning.
Do I need to bring my own tools?
Many groups – especially those with highly-skilled workers – prefer to bring their own tools.  But the short answer is …"No.  You do NOT NEED to bring your own tools."
We will provide all of the t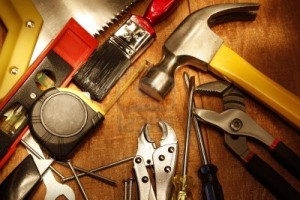 ools, equipment, and materials necessary to complete the projects assigned. If you'd like to bring tools, please label them so that they do not get mixed in with ours.  We lose dozens of expensive tools every year …not because they are left behind, but because they are erroneously claimed by our volunteers!.
Where do I send payment and forms?
All correspondence (including paperwork, payments, and anything else in writing) should be mailed to:
Epworth Project
360 Robert Blvd.
Slidell, LA 70458
Please make checks payable to Epworth Project.