Welcome to the Epworth Center
Check out our facility!
The Epworth building was built BY VOLUNTEERS, FOR VOLUNTEERS!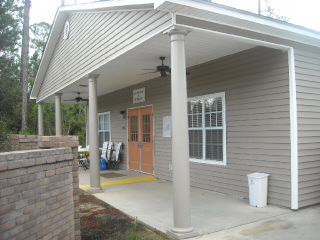 Outside of the Epworth Center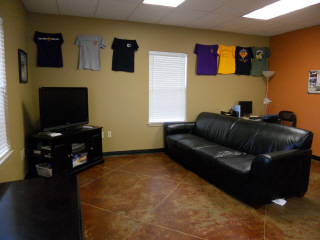 The Epworth Center kitchen has double ovens, a side-by-side refrigerator and freezer, dishwasher, microwave, stove, pantry, cookware, and coffee maker. An additional side-by-side refrigerator and freezer as well as a large ice maker is also available for your use in the Common Room.
The Epworth Center has the capacity to house 54 volunteers in two bunk-style dorm facilities. We also have cots for additional sleeping space and can accommodate groups up to 200 in size on the campus. The bunks are not furnished with pillows and bedding. We encourage you to bring sheets, pillows, and sleeping bags to meet your needs. However, we are able to provide bedding for small groups traveling via airplane or under special circumstances that are unable to bring bedding. Please inquire about this service.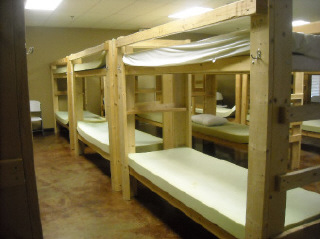 The Epworth Center has two restroom facilities, one for men and one for women. Each facility contains 4 individual showers and 4 toilets. The facilities are located just down the hall from the bunk rooms.